*Fully Updated for 2020*
This course could be a game-changer for your niche site or blog thanks to my 2020 update.
From March to June 2020 I tested a new technique that DRAMATICALLY increased time-on-site for ALL my niche sites.
Time-on-site increases range from 58% to a whopping 330%.
A 58% increase in time-on-site is mind-blowing and that's the lowest improvement across 7 niche sites.
This course steps you through every detail of this latest technique plus so much more...
********************************
=> Do you second-guess yourself how you should set up your blog or website for maximum search traffic?


=> Would you like step-by-step details and instructions on how to set up everything on your site for optimal SEO from someone who gets more than 1 million monthly search visitors?


If so, read on...
I love on-site SEO because it's the one aspect of SEO I can control. Moreover, solid on-site SEO can AND does make a difference.
Over the years I've tested and experimented with many on-site SEO variables constantly striving to get the most out of my content and my sites.
These days I'm pulling in nearly million monthly visitors from SEO alone. This is free traffic.
Below are screenshots showing GOOGLE SEARCH traffic for several of my niche sites:
**NOTE: The annual renewal price is ONLY $20. One month before renewal I will email you a coupon to renew for ONLY $20**
************************************


I DO NOT BUILD LINKS. While I attract links (by the hundreds and thousands), I don't build them. My rankings and organic traffic are the result of solid on-site practices which includes terrific content.
Speaking of content, a big chunk of this course reveals how I publish content that attracts search traffic (as in Google likes to rank it).
In other words, this course isn't just the technical on-site set-up (it includes this in detail) but I go one step further and reveal my content strategies.
In fact, as my content modules grew and grew it occurred to me they could be a course on their own, but as far as I'm concerned, content strategy and on-site SEO are one and the same.
You might as well learn on-site SEO from someone who actually gets plenty of search traffic.
I'm not talking about Fat Stacks traffic. I'm talking about in-the-trenches with real niche sites traffic just like you.
It's not rocket science, but if you're new to blogging, this course serves as an easy-step-by-step on-site SEO blueprint.
If you're already a successful blogger or niche site publisher, you'll still learn nuggets of helpful information for your own on-site SEO. If you don't, just ask for a refund. I have a no-questions asked refund policy.
Here's what you get - the Course Curriculum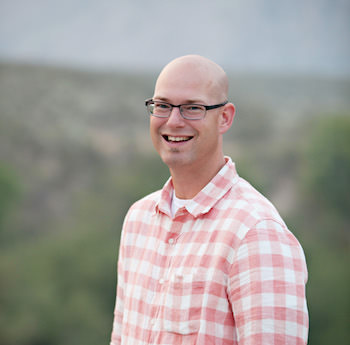 I've been publishing profitable niche sites full time for several years. My blogs and niche sites attract over 1 million monthly visitors.
My ultimate aim with any niche site is to get them to passively earn income by growing them and training a small team to take them over.
I have insights into many facets of this business because of my fleet of websites in different niches.
I actually do this this stuff for a living.
Testimonials
Good morning!
Yesterday I hit 1500 visitors for the day on my site for the first time!
July 15, 2019 1st time over 200 SEO visitors
Nov 11, 2019 1st time over 300 SEO visitors
Dec 23, 2019 1st time over 400 SEO visitors
Dec 31, 2019 1st time over 500 SEO visitors
Jan 19, 2020 1st time over 600 SEO visitors
Feb16, 2020 1st time over 700 SEO visitors
March 21, 2020 1st time over 800 SEO visitors
March 23, 2020 1st time over 900 SEO visitors
March 29, 2020 1st time over 1200 SEO visitors
April 18, 2020 1st time over 1500 SEO visitors
- Heather
I appreciated the concise, practical approach this course took. The plug-in and other resource recommendations were especially useful and saved me a ton of time. Organization was great and easy to follow--one of my favorite Fat Stacks products! I walked through each of the steps on each of my sites and made some incredible improvements.
-Rachel P.
I like that you are specifically showing your setup and how your sites operate. It's a lot better than some online gurus who just talk theory but don't really have experience actually doing it. You showing your process is very valuable.
-Wesley C.
The Content Writing section is by far my favorite. I know I will keep going back to that module to remind myself of strategies and structure as I begin adding content to my sites.
-Bill S.
Frequently Asked Questions


Do I get access to all modules immediately?
Yes, you get immediate access to everything. Like you, I loathe drip-fed courses.
How long do I have access to the course?
Today's purchase gives you unrestricted access for one year. If you choose to renew your subscription you continue access to this course as well as my real-time timeline of events and Fat Stacks Forum.
What if I am unhappy with the course?
If you don't like the course, just contact me and request a refund within 30 days of purchase. I'll issue you a refund with no questions asked.
Does this course teach link building?
No, it's restricted to on-site SEO. In fact, I don't do any link building. I focus my SEO efforts to on-site and attract links that way.
Is the course made up of videos?
No. This course is best taught in text with quite a few illustrative screenshots. In fact, I include screenshots of the technical set up aspects so you can exactly what I do with my sites for setting up my sites for on-site SEO success.
Do I guarantee results?
Sorry, I can't do that. This course merely shows you what I do for on-site SEO. There are so many variables involved with SEO that I can't guarantee that your site will enjoy the same success as mine.
Do I get access to the Fat Stacks forum?
Yes, your subscription includes access to the popular, private forum. I'm active in the forum daily along with many other skilled and successful bloggers. It's unusual for courses at this price to include direct support like this, but I do answer questions if I know the answer to them.
**NOTE: The annual renewal price is ONLY $20. One month before renewal I will email you a coupon to renew for ONLY $20**