*Never in my entire life have I enjoyed website traffic growth like I have in 2020 with this new approach to Pinterest.


Pinterest made big changes in 2020 which created one of the GREATEST traffic opportunities of ALL TIME.*
Unsolicited results from Pinterest Magnate users:
BTW found your Pinterest course to be very helpful. Tried Pinterest on one of my websites and now getting around 1000 visitors/day from Pinterest alone! - Ali
**********************


"I bought your Pinterest Magnate course yesterday and it was by far the best Pinterest course on the planet! Thank you so much for creating such a comprehensive and informative course; I've been a big fan of your Fatstacks blog for years and am so glad to have bought the course." - David
**********************
"I never got so many impressions for my pins previously. The highest I got before your course was something like 58 impressions for one pin in a year. Now, out of the 39 pins I have pinned since taking the course, many of them have crossed 200 impressions, 3-4 passed 1000 impressions and one of them over 5k. And that is in last 4 days."
**********************
Hi Jon,
That is the best Pinterest course that I've taken.
Thanks so much for taking the time to write it.
**********************
Does any of the following apply to you?
Have you read and followed the suggestions of dozens of blog posts about Pinterest but still not getting anywhere?
Are you getting impatient waiting for Google to send you traffic?
Or maybe you have Google traffic but would love to build up a sizeable secondary traffic source like Pinterest?
In early 2020 I was in your shoes.
I had been using Pinterest for years but traffic never budged no matter what I did.
Eventually I gave up trying until one day early in 2020 I noticed a slight uptick in traffic from Pinterest.
That piqued my interest.
I did some reading and learned that Pinterest changed its algo.
I decided to see if I could make things work.
Like you, I read everything about Pinterest but as usual none of it really worked.
I studied the few pins I had that were doing okay and discovered a pattern.
It appeared that what was talked about by others wasn't the answer.
It was something else. I rolled up my sleeves and started testing like crazy.
Within weeks, I had "cracked the Pinterest code"
Here are screenshots showing 100%+ traffic growth in only 5 weeks!
Pinterest traffic is as good as it gets...
Check out the page views and time on site - it's right in line with search traffic.
Learn exactly what I did and do that skyrocketed my Pinterest traffic in a matter of weeks and is now a viable traffic source earning me thousands per month in ad revenue on my site!
How much of that traffic is paid Pinterest traffic?
1,100 visitors is paid. I tested some paid Pinterest ads (but it wasn't worth it). Here's the ad spend and traffic for the last 90 days:
Before I get into what my course "Pinterest Magnate" is all about, here's a little bit about myself and my website...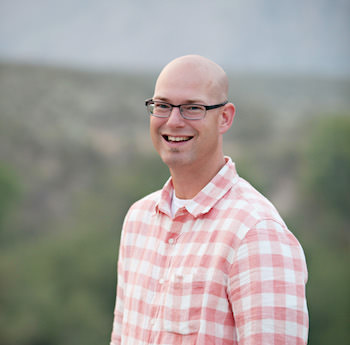 Hi, I'm Jon Dykstra, publisher of Fat Stacks and several other profitable niche sites.
I've been publishing niche sites full time since 2012. Until recently, most of my 1 million+ monthly visitors came from Google search. Actually that's still the case, but traffic is growing leaps and bounds thanks to Pinterest.
And no, the traffic stats above do not pertain to Fat Stacks. It's another niche site I own and publish.
Pinterest made big changes in 2020... for the better IMO!
The lion's share of my 1 million+ monthly visitors come from Google search which is probably why Pinterest now works so well for me.
Pinterest's recent changes make it more of a search engine than anything else, and that's a good thing because when used right, you can create long term, growing traffic stream from it.
However, to make it work, I had to overhaul everything I did on Pinterest. I spent many weeks testing everything possible until I saw results. Once I discovered some patterns, I scaled up the process and haven't looked back.
Introducing...
Pinterest Magnate
A step by step course revealing exactly how I run my Pinterest account, set up my boards, design pins, research keywords, write descriptions and every other step I took and am taking to rapidly grow traffic to my blog from Pinterest.
This course is loaded with many lectures. Most are text-based but some are videos.
Here's the full curriculum:
**NOTE: The annual renewal price is ONLY $20. One month before renewal I will email you a coupon to renew for ONLY $20**
************************************
The following is what I consider to be the most valuable part of the course. You can't see it in the curriculum above because it makes up one lesson. It's my roster of 21 pin designs I've tested and used.


Most are UNIQUE CONCEPTS I've come up with over several weeks of testing everything I could think of.
Here are a few of the different types of pins I've come up with that I reveal (and show actual examples):
=> The Chart Pin
=> The Table Pin
=> The Illustration Pin
=> The Abstract Pin
=> The Bizarre Pin
=> The Natural
=> Phenomena Pin
=> The "Pin Marks the Spot" Pin
=> The Unexpected Pin
=> The "Steps" Pin
=> The Opinion Pin
=> The "Anatomy of a Pin" Pin
=> The 6th Dimension Pin
=> The "What's the Time" Pin
=> The Iconic Pin
In this module, I show an example of each type of pin. I also include a 25 minute step-by-step video showing you how I make these pins.
BONUS - 30 Pin Design Templates (Canva & Photoshop)
To help you get started fast, this course includes access to 30 EDITABLE pin designs for Canva and Photoshop.
Who is Pinterest Magnate For?
This course is for you if:
=> You recently launched a blog or niche site and would like to drive traffic faster than Google search. Note, I don't suggest ignoring Google search. Instead, this is all about ANOTHER traffic source.
= > You have an established website with plenty of traffic but have never had much success with driving traffic from Pinterest.
=> You're getting decent Pinterest traffic but would like more ideas to grow it even more (this is where I was at in February 2020).
PLUS...
This course includes access to the popular Fat Stacks forum where you can ask me and/or other members questions.
This forum is an active community of over 600 bloggers and niche site publishers.
Frequently Asked Questions
What is the refund policy?
I offer a 30 day, no questions asked refund policy. If this isn't for you, just shoot me an email and I'll refund it.
What format are the lessons?
Most of the lessons are text-based. I incorporate screenshots as well. There are 3 video modules where video is the best way to present the material. Finally, I include 21 actual pin examples of designs depicting the different pin concepts and designs I set out.
How long does it take to see results?
It depends on many variables including whether you're already getting Pinterest traffic or whether you're starting from scratch. Brand new accounts will take a longer to see results. It also depends on your niche (some niches perform better on Pinterest) as well as how much time you can devote to working Pinterest. Sadly, I cannot and do not guarantee results of any kind. The results set out above are atypical (as in very good) and therefore I can't guarantee you'll enjoy the same.
Can I find the information in this course for free online?
Yes, some of it you can, but some of it you can't. The most valuable part of the course are my pin design concepts I've come up with and used. Most of these are novel. I tried for years doing what other folks suggested with less than stellar results. That's what sent me back to the drawing board.


"This is a very specific, results-driven course. The steps and examples are unlike anything I've come across before." - Edith M.
*********************************
I started a brand new website at the end of May and opened a new Pinterest account for it on June 18th.


We are following Jon's "purist Pinterest" approach and I'm very surprised at the results so far. In about 6 weeks Pinterest is showing 1,115 link clicks and analytics shows around 1,800 page views from Pinterest (almost none from Google organic as is to be expected at this point). - Jeff
**NOTE: The annual renewal price is ONLY $20. One month before renewal I will email you a coupon to renew for ONLY $20**




Another result-based testimonial...


Before I started with your Pinterest course I was getting about 600 impressions a day from old pins on the account.


I started making new pins using your methods for the new articles I am writing on June 10th.


I make 10 pins for each article and post a pin from the same URL every three days. I'm writing one and usually 2 posts a day.


So day one, I posted 2 pins.
Day two, 2 pins
Day three 2 pins
Day four 3 pins and so on.


I'm up to about six pins a day now.


So…


My impressions started to go up within a couple of days to around 1.4K a day and I started to get a few click-throughs to my website.


The big news is that yesterday one pin had 42,000 impressions and 1,400 engagements and while the click-throughs weren't great percentage-wise, I did have 287 just from that one pin in one day! - Beth A.
***************************