I quit my job! Last day is 3/26. Your course and what I learned helped make that possible. - Heidi B.
********************
I spent 4 years trying every method under the sun and failing.
Discovered Jon's stuff by luck in September 2020, when I had a 6-month-old website that was getting 350 pageviews a month and making $2.50.
Site is going to hit 120,000 pageviews this month and close to $1,800 in revenue. Jon's stuff and the people here is like money growing on trees.
- Forum member April 19, 2020.
********************
Through the process of
trial and error
, I developed a PROVEN "rinse & repeat" system that made my dream of nearly
passive income
a
reality.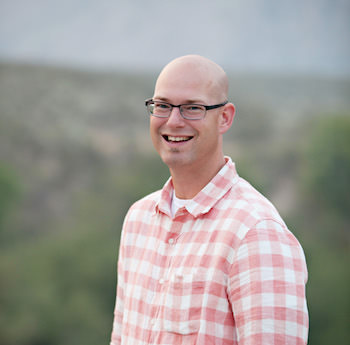 My name is Jon Dykstra, and I used to be a lawyer.


Now, that might sound good, but being an attorney is an incredibly stressful and demanding occupation.


That's why -- after 6 years of practicing law --
I wanted something more.
And that's where my story took an unexpected twist...
You see, I originally stumbled upon blogging as a way to get more legal clients (and it worked, too).
Proof
Below are traffic and revenue screenshots for THREE niche sites I own, all at different stages. The point is what I do can be replicated over and over.
Newer Niche Site Traffic Examples


Here are traffic trajectories of new niche sites (I use the exact same traffic & revenue strategy on all my sites that's revealed in course)
PLUS Learn About Selling Niche Sites Along the Way for Cash Windfalls
My online publishing portfolio is a mix of niche blogs of all sizes. Some I keep and grow while others I build to a certain point and sell.


In 2020 I sold a handful of smaller niche blogs for a not-so-small payout. Check it out:
But, as time went on, I discovered that the SAME basic concepts I used while blogging for my legal practice could be applied to building NICHE BLOGS that I could monetize with DISPLAY ADS.
So, that's how my journey started –
and snowballed
– into an $50,000 PER MONTH business that I've been running FULL-TIME (from the comfort of my own home) since 2012.


(Note: That $50K does NOT even include the revenue from my FAT STACKS courses; it's all from my niche sites ALONE.) 


Below are screenshots that show some of the revenue and traffic I have received for my sites...


[Note: Please realize that my results are NOT typical -- again, I have 8 years of experience. You may earn more, less, or nothing at all. That said, what I CAN do is show you exactly how I build and operate my niche sites -- so you can work to emulate my success.]
Even better, most of my sites operate --
and grow
-- on virtual
auto-pilot
(giving me plenty of free time to do whatever I please).


And it all started purely by accident.


Today, I'm convinced there is no better business model anywhere -- and I'm going to share all my methods with YOU.
Exactly What Is A Niche Website?
My niche websites are simply blogs that monetize the traffic they attract with DISPLAY ADS.
The advantages of such an arrangement are ENORMOUS...


=> It means that I don't have to create products
(that may or may not turn out to be successful).
=> I don't have any returns.
(There is NO customer service to contend with -- that's the product owner's job.)


=> And, I can change the products I promote on the fly.
(That way, if the product doesn't sell well, I can swap in a different one --
in minutes
-- and continue.)
Furthermore, there are MANY other perks to this type of lifestyle...


=> I get up when I WANT to get up.
(I make my own schedule.)
=> I can run my business from ANYWHERE.
(I can be at home... or a beach half-way around the world).


=> I can take care of my family and give them a good life.
(Money can't solve every problem... but it can solve A LOT of them.)
At this point, you might be wondering...
How does this "niche website" thing actually work?
Let me explain...


Here's my basic formula:


Low competition topics + good linkable content + the right display ads = a fun and lucrative content publishing business.


Following my formula will help flatten your learning curve
so you can OPTIMIZE each of those tasks for MAXIMUM PROFIT.
My Rocky Start Into The World Of Niche Blogs...


Even though I had some blogging experience, my journey into the world of building niche websites wasn't all sunshine and rainbows.


That's because...


I had to learn a TON of stuff through TRIAL & ERROR.


And it can be a long, hard road that's not for the faint of heart. For a while, FAILURE was my constant companion.


But I stuck with it.


And, over time, I honed a system that brought me more success than I ever expected.


Anyway, a by-product of my success was that people were CONSTANTLY asking me how my system worked... and whether THEY could use it, too.


That led me to produce a number of related products that explained my methods.


However, based on popular demand, I have now BUNDLED all of my niche website
courses into a single COMPREHENSIVE offering.


With this bundle, you will learn EVERYTHING you need to know with...


=> Nothing held back.


=> No nonsense.


=> No silly hype.


The fact is, I'm handing you a short-cut
-- a PROVEN SYSTEM that has served me very well.


It will help you
by-pass
the pitfalls and mistakes I was forced to work my way through
all alone.
Here's Why My Training Is Better... 
My methods are unique. I do things to build niche sites that NOBODY else does. For example, I have unique ways of finding keywords. And I do on-site SEO differently.


Everything in the course is based on my REAL-WORLD experience. Over time, I've perfected every aspect of the process.


Again, I currently have my own portfolio of niche sites that earn more than $50K PER MONTH. They are
monetized
primarily with DISPLAY ADS, because they are simple to set up and have a high profit potential.


But this isn't "just another" internet marketing course. Those are a dime a dozen. They tend to be filled with more THEORY than FACT.


Mine is different. As I said...


The methods and processes I teach are NOT available anywhere else. 


And I'm going to show you PRECISELY how I do it.


In a nutshell...


I know what I'm talking about because I ACTUALLY DO IT.
No Previous Experience Required.
Whether you're a complete beginner --
or a more experienced online marketer
-- my methods will help you build profitable niche blogs.


All of the concepts are explained in simple layman's terms.
No previous training is necessary.
And -- best of all -- it's easier than you may think.


With my REAL-WORLD experience and hard-won expertise, I'll train you in the EXACT METHODS I use for my own niche blogs -- with nothing glossed over and no steps skipped.


The secret to my success is that I don't teach THEORY... I teach what has actually been PROVEN TO WORK.


And that's why I'm confident that YOU can succeed, too.
Here's What My Customers Have Said...
THE FAT STACKS BUNDLE
will teach you EVERYTHING you need to know to create and monetize niche blogs using display ads, SEO, and Pinterest. But don't take my word for it -- listen to my customers... 
"The Content Writing section is by far my favorite.


I know I will keep going back to that module to remind myself of strategies and structure as I begin adding content to my sites."
- Bill S.




"I bought your Pinterest Magnate course yesterday and it was by far the best Pinterest course on the planet!


Thank you so much for creating such a comprehensive and informative course; I've been a big fan of your Fatstacks blog for years and am so glad to have bought the course."
- David




"It is not only the teaching – it is all these aha moments that keeps "exploding" like popcorn in my head when you are going through the videos.


It's like a gold mine – you keep digging into the course and there are more to come.


The best thing for me was the small "words" that you can use in front of the keyword. I have never thought of that before.


Also - I have always been going after the high search volume, but since joining the Fat Stack community and gone through a couple of your courses. I have had a total mind shift.


Thank you, Jon,"
- Helene T.




"Unless you like sending out thousands of emails and pimping yourself out to others and being a huge pain to others in the process then link building is a horrible part of online success.


The beauty of Jon's course on natural link building is that it explores ways that you can build links effectively without all that emailing nightmare.


You can find lots of different ways to seamlessly integrate content that helps the point of your post while encouraging others to link.


As an alternative to the other methods taught which are more brute force and which I and others find rather unpleasant in ethos, Jon's course provides a lot better solutions."
- I. Rance




"I really enjoy every email you send, and I just want to say thanks.


You often mention writing articles with small search volume keywords. I usually use a certain minimum search volume for each keyword I target. After all this time, I tried to follow your way; publish many articles with a small search volume keyword.


I know this method works, I also did this method many times. But it was never thought to be able to get results like this."
- Irvan T.
Ready to write your own success stories too?
Here's What You'll Get...
The
FAT STACKS BUNDLE
consists of my 11 CORE courses.


Every essential element is broken down in
bit-sized
steps and fully explained so you can IMMEDIATELY put it to use.


Here's a quick "peek" inside...
#1: Niche & Domain Selection (not available separately)
The Niche and Domain selection
module is based on years of publishing many niche sites, some of which were big successes and some failures. I've launched many sites and recently sold 7 sites netting more than $200,000 while retaining multiple niche sites ranging from earning 6 figures per month down to a couple hundred. I've learned many things to watch out for when choosing and registering domain names and choosing niches. This is THE STARTING point for anyone just getting started in this business.
#2: Website Setup Video Tutorials
This MASSIVE bundle of courses includes a detailed series of videos stepping you through everything I do to set up a niche site from hosting to theme to plugins and basic website design.
#3: Long-Tail Deep Dive ($197 value)
In this course, you'll learn how to find LOW COMPETITION, LONG-TAIL keywords. 
One of my biggest secrets is how I find topics that DO NOT require backlinks to rank and earn.


My entire online publishing business is based on this strategy.


(Hint: There are usually more searches for these "low-comp" keywords than Google reports. Furthermore, they're far easier to rank for and, again, DO NOT require link-building.)


Before I bundled all my courses together, whenever someone asked me which course they should get first, I always suggested this one. (But you won't have to worry about choosing, because you're getting access to EVERYTHING.)
#4: Content Site Autopilot ($197 value)
Over the years, I've been asked how to set up SYSTEMS to manage my workflow and outsource my content creation.


In this vital course, you'll learn how to transform blogging from a "hands-on" to "hands-free" operation. AUTOMATION is one of the keys to scaling your operation and MAXIMIZING your profits.


I've spent YEARS refining this process. And, now, YOU can borrow my methods to optimize your own operation.
#5: Natural Link Building Formula ($97 value)
In this course, you'll learn how to ATTRACT links
naturally
-- on autopilot -- by publishing the right types of content.


The fact is, NOBODY likes building links – it's costly, time consuming, and risky. And Google doesn't like it, either. You're much better of creating great content than you are building backlinks.


The truth is,
top tier
sites don't invest their time in building links. Instead, they invest in content.
Content is king.
So, why
build
links... when you can
attract
them, instead?
#6: Display Ads Deep Dive ($97 value)
The easiest way to monetize niche blogs is with DISPLAY ADS (using AdSense and other ad networks). In this course, we'll take a DEEP DIVE into this topic.


The truth is... this is my claim to fame.


I figured out how to make a great living by monetizing blogs with the simple, humble display ad.
(About 80 percent of my income is generated from display ads.) 


For me, it's the ULTIMATE monetization solution because it gives me the freedom to profitably blog about virtually ANY topic.


Display Ads Deep Dive
reveals everything I do and know about successfully monetizing sites with display ads. I'm handing you my most valuable secrets on a silver platter.


I'll teach you where to place ads for the biggest impact, the best ad network options, and EVERYTHING else you'll need to know.
#7: On-Site SEO Deep Dive ($147 value)
In this course, you'll learn EVERYTHING I do for on-site SEO (structure, schema, etc.) for ranking content.


With SEO, I attract a ton of organic search traffic to my various niche sites. Currently, my traffic
haul
is in excess of
1 million monthly visitors
via SEO.


But here's the important part...


My search traffic isn't an accident.


It's the result of setting up my on-site SEO properly and publishing lots of killer content.


I'll show you how I do it, so you can set up your own sites for SUCCESS.
#8: Facebook Magnate (not sold separately)
Facebook Magnate steps you through how since August 2020 I've been able to attract over 300,000 free visitors from Facebook pages on almost autopilot. This is currently my second best traffic source (actually tied with Pinterest) but it's sizeable, consistent, easy and valuable.
#9: Site Speed Magnate (not available separately)
Site Speed Magnate steps you through everything I've done in 2021 to speed up my niche sites and improve PageSpeed scores to 90+ on mobile in anticipation for the Google May 2021 Core Web Vitals update.


It's a series of over-the-shoulder videos stepping you through every plugin, setting and step I took to dramatically improve my site speed and scores.
Here are scores from one of my niche sites which used to have terrible red scores... now it's green on mobile.
The above site of mine with the 90+ PageSpeed scores is hosted with $5/mo. shared hosting... not some super expensive high-performance hosting service.
Also, it was not achieved with some expensive software service like Nitropack. It was achieved by actually optimizing the site itself.
#10: Content Service Comparison Case Study (27 content services compared)
In 2021 I decided to really get a sense of the best content providers out there.


I ordered the same article with the same word count and instructions from 27 different content providers.


TI ordered all content anonymously. This case study provides you the unrevised articles delivered by all 27 content services so you can judge for yourself. 


I invested $2,200 into this case study. You get access to all the results as part of this bundle.
#11: Niche Exponential ($147 value)
The "Holy Grail" of internet marketing is earning
recurring commissions
with niche sites and email automation.


In short, the name of the game is setting up PASSIVE INCOME sites.


This valuable course breaks down the different niche sites I operate. The most popular type is what's called a B2B (Business-To-Business) site. 


These are different from my usual niche sites in that they're small, focused, and earn money primarily through offers sent via an automated email newsletter.


You'll learn the inside secrets I use to pull in RECURRING income... with minimal effort.
You will gain access to ongoing premium Fat Stacks content not available elsewhere including detailed niche site progress reports, strategy changes, experiments, case studies and more.


Historically, I shared all this publicly.
Going forward I will be restricting most of what I do, my results (other than revenue screenshots), new strategies, niche site experiments and case studies for course buyers only.
Ready to enjoy all these benefits...and even more?
You'll Also Receive This Valuable Bonus...
When you grab THE FAT STACKS BUNDLE, you'll also get FULL ACCESS to my PRIVATE MEMBERSHIP FORUM.


This forum is very active and has over 1,000 members. It's all about building successful niche sites.


You'll find new posts, threads -- and answers
-- on a daily basis. (And, yes, you'll find ME in the forum almost every day.)


This forum is EXCLUSIVELY for FAT STACKS members. Inside, you'll be able to interact with other users, share, and find motivation from the progress of others...


It's a GREAT learning tool and resource.
I Believe In Total Transparency...
There are two things I want you to understand before you begin building blogs and creating your own niche "empire
."


These are the things that most of the people selling courses will NOT tell you...


#1) It will NOT happen overnight... and you WILL have to do some actual work.


I wish there were a way to press a button and have money shoot out of your computer screen – but there isn't.


FAT STACKS
isn't about schemes and gimmicks. You will be building a REAL BUSINESS. And that takes some time and effort.


The good news for you is that my training will take what can be a relatively steep learning curve and stomp on it until it's more like a
bunny hill.


#2) I can NOT guarantee your results.


My course bundle explains – in detail
-- how I go about building and growing my niche sites. That said, I can NOT guarantee that you'll enjoy similar results. No one can.


Frankly, it wouldn't be ethical (and probably not legal, either).


Furthermore, I don't know how hard you'll work... or if you'll do anything at all.
However, as I have mentioned...


What I CAN do is show you EXACTLY how I build the kind of niche websites that bring me $50,000 per month -- with nothing held back.


So, here's the bottom line...


If you can follow simple directions, aren't the type of person to give up the first time you run into a little stumbling block, and possess a reasonable amount of patience... MY TRAINING IS FOR YOU.


If I can do it, I firmly believe ANYONE can. It's not rocket science. I'll teach you EVERYTHING you need to know. And, as you may discover -- once you know the secrets -- it's really not all that difficult.


All that being said... the ONE thing that is absolutely essential for your success is to GET STARTED.
Your Satisfaction Is Guaranteed
Order
THE FAT STACKS BUNDLE
today.


If --
within 30 days
-- you're not completely satisfied, simply contact me for a FULL REFUND.


Either you love my training or you'll get ALL your money back... with
NO
questions asked,
NO
catches, and
NO
nonsense.


If you're not satisfied, I don't want your money.


So... PROVE IT TO YOURSELF... RISK-FREE.
Get The Fat Stacks Bundle For A Special Price...


This is your chance to learn how I create high-traffic, high-revenue niche sites with FULL ACCESS to my in-depth courses.


Because so many people asked, I BUNDLED all my training together.


This represents a tremendous VALUE, given the fact that I'm one of the few people who has PROVEN SUCCESS with building WILDLY PROFITABLE niche sites.


The Fat Stacks Bundle is just $497 (for ONE Full Year of access)... a fraction of the cost of most other courses.


But... I've decided to sweeten the deal...


When you buy THE FAT STACKS BUNDLE, you'll be GRANDFATHERED in for the SPECIAL annual renewal rate of just $97 per year.


[Note: One month before your renewal date, I'll email you a discount coupon so you can renew for ONLY $97.]


The choice is yours: You can continue to struggle to make money online... or you can use my training to YOUR ADVANTAGE.


Click the button below to GET STARTED BUILDING YOUR OWN NICHE SITE "EMPIRE"...
STILL UNDECIDED?


Have a question I didn't address? No problem.
Shoot me an email at info[at]fatstacksblog.com.
HAVE YOU DECIDED NOT TO ORDER?


For an extremely modest fee, I'm helping to put you on the
Fast Track.
I'm helping you by-pass most of the pain and frustration I went through -- because I had to learn through trial & error.




So – please -- email me and tell me why you've decided to pass this up. Email me at info[at]fatstacksblog.com.
Yours For Optimal Niche Site Results,
Jon Dykstra
Creator of THE FAT STACKS BUNDLE


P.S.
I'll show you --
step-by-step
-- how to build niche blogs and monetize them with display ads for MAXIMUM profits. My training makes the process straightforward and simple. Remember: Your satisfaction is GUARANTEED.
Get Started Today...
P.P.S. THE FAT STACKS BUNDLE
is suitable for BOTH beginning and advanced Internet marketers. Now is the time to "get in the game."
Order Now...


P.P.P.S. THE FAT STACKS BUNDLE
reveals my A to Z process for creating PASSIVE income from search traffic + display ads... with NO link building. If you're tired of chasing "bright shiny objects," this training is what you need.
Grab it and get started...