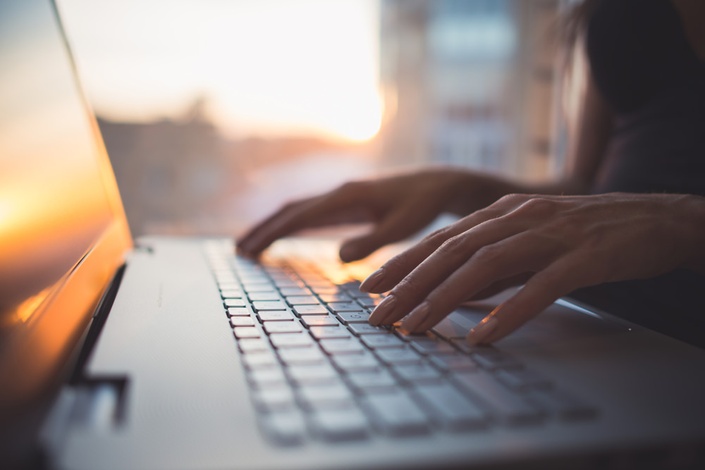 Fat Stacks Free Content Deep Dive
Discover how to get mountains of quality, free content almost on autopilot
Learn 5 HIGHLY effective ways to get ALMOST UNLIMITED high quality content for your niche site or blog for free with very little effort on your part (plus I reveal a very clever "content business-in-a-box" model where you can profit buying and publishing content on your sites)
Content is the story of my life these days.
In fact, my biggest monthly cost is content (BY FAR).
That's a good thing because it's content that generates revenue.
Therefore, for my business, free content is free revenue.
I earn my living publishing a wide variety of niche sites and blogs.
They all require a lot of content in order to grow.
But not just any content. Good content. Very good content.
The thing is very good content costs money and/or takes a lot of time to write.
I don't have time to produce all the content I need for all my sites.
I also prefer minimizing my content costs as much as possible.
My favorite way to keep content costs low is to get free content.
I've spent years dealing with free content and for the most part it was more trouble than it was worth.
I didn't give up. I knew there had to be a way to cash in the unlimited free content out there that wouldn't take up all my time or compromise the quality of my sites.
I spent 2 years honing this process.
I perfected it early this year (2019).
This mini course sets out exactly how I get mountains of free content for all my niche sites including:
The one free piece of software that is the "secret sauce" for dramatically reducing my time spent dealing with getting and managing free content,
How to offer upgrade opportunities to earn additional revenue from free content (this is NOT selling links, guest posts or charging admin fees),
My step-by-step action plan for streamlining these processes so that you are barely involved yet get the best content possible,
You'll get my exact templates used throughout the entire workflow,
Step-by-step instructions on how to start and build a free content mini-business that in time can provide you with free content every month, and
Two additional strategies for pretty much unlimited free content that requires very little work to create stellar articles for your niche sites.
Content business-in-a-box model
This is the 4th "free content" module in this course that I did for years. It is very clever and fairly easy to set up that can earn you recurring income just for ordering and publishing content on your sites. Because I did this for years and know it well, this mini-course includes detailed step-by-step details on how to set this up.
IMPORTANT: This is a CONCENTRATED mini-course with info-rich modules. I get straight to the point. Please do not expect dozens of videos and PDF files. There are no videos. The information is very, very good and includes all the templates you need to be up and running fast. You will grasp it all very quickly and be up and running not long after that.
FAT STACKS FORUM ACCESS
With your purchase of this course, you get free access to the private Fat Stacks Community Forum (only available to Fat Stacks customers at this time). Not only can you ask me questions about this course (and other Fat Stacks courses), but you can ask anything and read some great info from me and from other members.
This course is closed for enrollment.
Frequently Asked Questions
Do I get access to everything right away?
Yes, you get instant access to everything. Like you, I loathe courses that drip feed content week after week. I want it all today and that's what you get.
How long is the course?
I want to be very CLEAR here. This is a CONCENTRATED course. I know many courses out there include 300 videos, 176 PDF documents and who knows what else. That is NOT this course. This course contains 4 in-depth sections. Each section steps you through one way of getting free content. I'm very detailed and provide you everything you need to pull the trigger on getting free content quickly.
What if I am unhappy with the course?
I would never want you to be unhappy! If you are unsatisfied with your purchase, contact me in the first 30 days and I will give you a full refund.
Do I have to buy anything to use the methods taught?
There is nothing you have to buy to get started (assuming you have a website already). For the fourth free content method, I recommend a paid software, but you don't have to use it. I didn't when I was neck deep in free content using this method (it's a pretty clever strategy).
How much free content will I get?
If your site has been around a long time with plenty of authority and traffic, you'll have more free content opportunities. However, my strategies work with younger sites as well. I know because a few of my sites are fairly new. The total amount of free content varies week-to-week. It also depends on whether you're prepared to do a little promotion or not. Finally, it depends on how stringent your quality guidelines are. I'm very stringent which means I forego a lot of content. The plus side is what I do get is very, very good.
Does these methods work in any niche?
3 of the free content methods work in any niche. One method does not have the same breadth of application but if it is a fit for you, could be a great way for free content (you actually could make money from it).
Is this course about accepting and publishing guest posts?
The first method taught involves accepting guest posts. I realize this is nothing new. What my course reveals is the entire guest post submission process I've set up which nearly eliminates junk submissions while keeping me almost entirely out of the process. For years, I wasted time dealing with guest post submissions. More often than not it wasn't worth it. However, I persisted in developing a workflow where I get top-notch content without being involved in any part of the process. This is where the value of the course lies. The second free content method is an old school strategy that still works and can work very, very well with some up-front work. I did it for years which helped me seed sites with excellent content that cost me nothing.
Why does it cost $77 annually?
There's a reason for that and that is because $77 is how much I save when I get one piece of free content to my exacting standards. This means if you happen to get just one high-quality article for free aided by this course, you've paid for the course for one year. Reasons for the annual subscription: First, you get full access to the mini-course with the first payment and access to all updates during the first 12 months. Renewing is optional - you can cancel the subscription at any time. Second, I update my courses as I evolve and improve my own processes. Your purchase gives you access to the entire course immediately and all updates for 12 months. If you wish to continue receiving updates after 12 months as well as continuing access to the Fat Stacks Community Forum, then you pay the renewal fee. Third, I invest a lot of time in the Fat Stacks Community Forum where you get support for this course as well as all other courses PLUS you can ask questions on other topics. I'm active in the forum and there are some highly knowledgeable people in there as well. I confirm that you can cancel the renewal any time. There is no commitment whatsoever.
How long does it take to deploy these free content strategies?
You can deploy the first 3 free content strategies within 15 to 30 minutes. I provide you my templates so that you need only copy and paste (adjust for your specific sites). After that you're done. The fourth free content strategy which I used for years (and still works) takes longer. It's a business model in itself and once up and running can provide you a great deal of content at no cost every single month. It does take time to implement and build up, but once you do that, not only can you get free content, but you can actually profit off of your content cost (I did).
How long do I get access to the Fat Stacks Forum?
You enjoy access for as long as I run it. I can't make any guarantees for how long I'll run it. As long as there is interest and I have time, I will keep it going. This I can say. Upon purchase, you do have access and can post questions about this course or about anything pertaining to niche sites and blogging.
Does this course come with support?
Yes, you get customer support in the Fat Stacks Community Forum. Post questions in there and I'll answer them.
Your Instructor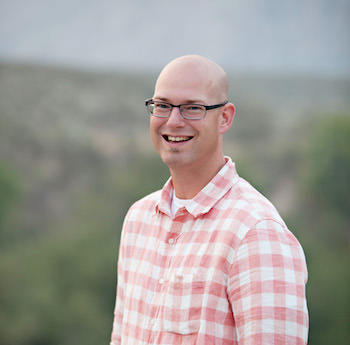 I've been publishing profitable niche sites full time for several years. My blogs and niche sites attract over 1 million monthly visitors.
My ultimate aim with any niche site is to get them to passively earn income by growing them and training a small team to take them over.
I have insights into many facets of this business because of my fleet of websites in different niches.
I actually do this this stuff for a living.
This course is closed for enrollment.