"It is not only the teaching – it is all these aha moments that keeps "exploding" like popcorn in my head when you are going through the videos.
Its like a gold mine – you keep digging into the course and there are more to come.
The best thing for me was the small "words" that you can use in front of the keyword. I have never thought of that before.
Also - I have always been going after the high search volume, but since joining the Fat Stack community and gone through a couple of your courses. I have had a total mind shift.
Thank you Jon"
-Helene T.
**********************
"Unless you like sending out thousands of emails and pimping yourself out to others and being a huge pain to others in the process then link building is a horrible part of online success.
The beauty of Jon's course on natural linkbuilding is that it explores ways that you can build links effectively without all that emailing nightmare.
You can find lots of different ways to seamlesly integrate content that helps the point of your post while encouraging others to link.
As an alternative to the other methods taught which are more brute force and which I and others find rather unpleasant in ethos, Jon's course provides a lot better solutions."
-I. Rance


**NOTE: The annual renewal price is ONLY $47. One month before renewal I will email you a coupon to renew for ONLY $47**
The Bundle Background
Over the last 6 years I've built up a highly profitable, high traffic (organic search and Pinterest) portfolio of niche sites that pulls in over $60,000 per MONTH in revenue - most of which is from display ads (the EASIEST way to monetize websites).
During that time, I've honed every aspect of the process so that all sites grow almost on auto-pilot (giving me time to create courses like this to share the info).
There are many moving parts including website set up, keyword research, content production, on-site SEO, off-site SEO, monetization and non-Google search traffic via Pinterest.
As I honed each part of the system, I created a highly detailed course explaining what I do.
6 years later, my portfolio of courses make up my A to Z process for planning, launching and growing niche sites.
With the entire batch of courses complete and after receiving MANY requests to offer ALL OF THEM as a bundle, I decided to pull the trigger, bundle them up with a nice big bow. Here they are... bundled into one low price.
Revenue & Traffic
Below are a few screenshots setting out some revenue and traffic for my niche sites.
Please note that my results are atypical and that it's taken me years to build up monthly revenue levels set out below.
Hi jon,


I really enjoy every email you send, and I just want to say thanks.


You often mention writing articles with small search volume keywords. I usually use a certain minimum search volume for each keyword I target. After all this time, I tried to follow your way; publish many articles with a small search volume keyword.


I know this method works, I also did this method many times. But it was never thought to be able to get results like this. - Irvan T.
**NOTE: The annual renewal price is ONLY $47. One month before renewal I will email you a coupon to renew for ONLY $47**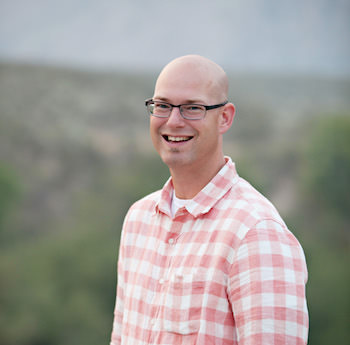 Hi, I'm Jon Dykstra, publisher of Fat Stacks and many other profitable niche sites.


I've been publishing niche sites full time since 2012. Until recently, most of my 1 million+ monthly visitors came from Google search. Actually that's still the case, but traffic is growing leaps and bounds thanks to Pinterest.
And no, the traffic stats above do not pertain to Fat Stacks. It's another niche site I own and publish.
What's Included?
The Fat Stacks Bundle includes every niche site course I've created. They are:
1. Pinterest Magnate (Reg. $197)
Pinterest Magnate is my step-by-step course on driving Pinterest traffic (and lots of it) to niche sites and blogs.
For one niche site I drive 300,000 monthly visitors from Pinterest.
The methods taught are specifically for the latest Pinterest algo updates in early 2020.
2. Long Tail Deep Dive (Reg. $97)
This is the ultimate guide to finding low competition, long tail keywords. Whenever I'm asked from someone just getting started which course they should get, I tell them this course. The reason is that my entire online publishing business is based on finding and writing about keywords that have low or no competition. The thing is usually there's more searches for so many of these terms than is reported. Moreover, they're far easier to rank for especially if you're not into risky link building.
3. Content Site Autopilot (Reg. $147)
From hands-on to hands-free revenue-generating content sites. Over the years I've received many questions on how to set up systems, workflow and successfully outsource content publishing in an effort to scale. I've spent a great deal of time honing this process. In fact, it constantly evolves. I liken content production to manufacturing.
This course, which started fairly small, has grown into a huge, multi-module training program.
4. Natural Link Building Formula (Reg. $97)
Learn how to attract links naturally with your content.
I much prefer planning and publishing content that attracts links than having to spend time and money on building links. I know I'm not the only one because this is a very popular course. People don't like building links – it's costly, time consuming and risky (Google doesn't like it).
Besides, if you want to be a top-tier online publication, act like one. Top tier sites don't invest the lion's share of resources into building links. They invest in content.
5. Display Ads Deep Dive (Reg. $97)
Your ultimate guide to monetizing niche sites and blogs with display ads (i.e. AdSense and other ad networks).
One could say the Fat Stacks claim to fame is blogging about how you can make a great living monetizing with display ads. 80%+ of my niche site revenue is generated from the humble display ad. For me, it's the ultimate monetization solution because it gives me the freedom to cover any topic and still earn revenue.
My Display Ads Deep Dive reveals everything I do and know about successfully monetizing your blog or niche site with display ads.
6. On-Site SEO Deep Dive (Reg. $147)
Learn everything I do for on-site SEO (structure, schema, etc.) for ranking content.
I don't sell SEO services. I could, but I don't. I like running my own show without clients.
However, I do manage to haul in a ton of organic search traffic every month to my various niche sites. Currently, the haul is in excess of 1 million monthly visitors via search. Chalk up another few hundred thousand from Pinterest.
My search traffic isn't an accident. It's the result of setting up my sites' on-site SEO properly and publishing lots of killer content.
7. Niche Exponential (Reg. $147)
The ultimate guide to building specialty blogs such as recurring commission niche sites and others.
The name of the game with this course, especially the B2B niche site module, is setting up lucrative passive income niche sites.
This is a fun but super valuable one-off course that breaks down in detail different niche sites I operate. The most popular type that people love is what I call the B2B niche site. These are very different from my usual niche sites in that they're small, focused, have a very targeted audience and earns primarily via affiliate offers sent in an automated email newsletter.
PLUS...
You gain access to the private Fat Stacks forum (Reg. $47) where I'm active daily (along with 650+ other members). This is a very active forum all about building successful niche sites.
"The Content Writing section is by far my favorite. I know I will keep going back to that module to remind myself of strategies and structure as I begin adding content to my sites."
-Bill S.
**********************
"I bought your Pinterest Magnate course yesterday and it was by far the best Pinterest course on the planet! Thank you so much for creating such a comprehensive and informative course; I've been a big fan of your Fatstacks blog for years and am so glad to have bought the course." - David
Refund Policy
I'm only happy if you're happy. I offer a 30 day "no questions asked" refund policy. Just email me within 30 days of purchase asking for a refund and I'll issue it.
No Results Guaranteed
My bundle of courses merely set out in detail how I go about building and growing my niche site business. I cannot guarantee that you'll enjoy similar results. Note that my results are atypical that I've achieved over many years.
This is NOT a fast process
I also wish to make it clear that growing niche sites is not something that happens overnight. It takes years to grow a successful online content publishing business like I have.


**NOTE: The annual renewal price is ONLY $47. One month before renewal I will email you a coupon to renew for ONLY $47**